Financial plans are hard - and the books are often untidy ...
No good for managers - and certainly not for Bankers, who only want to talk about Balance Sheets, P&Ls and Cash Flow Statements ...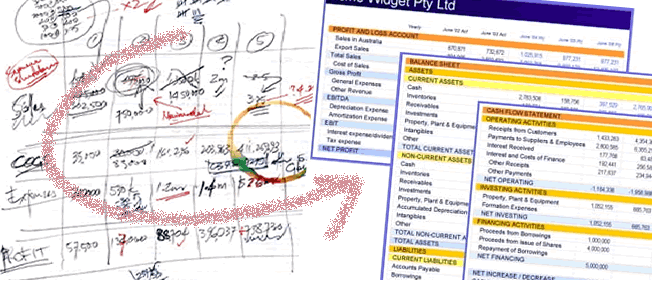 iniPax makes it easy. It takes a few lines of the things that managers work with - like Sales and Costs and translates it into banker-speak. Weeks of work with a click of a button ...
This is all it takes ...

... and this is what you get ... (download)

For further information you can contact me personally by eMail.